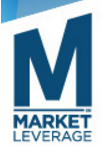 Market Leverage Review of Program Details
UPDATE: Market Leverage no longer appears to be an active business. They've not posted news on their website since August 2014, on their blog since April 2015 or their Twitter account since August 2016. Proceed with caution.
---
Company description:
MarketLeverage provides Publishers access to hundreds of top-notch advertisements designed to maximize their online profits. We have the best offer payouts, FedEx payments to Publishers, and have the highest paying rewards program in the industry.
Weekly payouts are available for those who earn $1000 or more per week.
When will I get paid? If you are like most people, and don't achieve the figure quoted above, you will be paid approximately 15 days from the end of the calendar month. All payments are made in US dollars. They are done automatically rather then being requested.
The company also offer rewards on a tiered system, all signups are automatically part of the program. The more you make in sales the bigger reward. It goes all the way upto making $1.25m per month, with which you would receive $25,000 as a VISA cash reward. Wow those be would be some serious sales figures!
Company Address:
MarketLeverage.com
6314 Brookside Plaza
Kansas City
,
MO 64113-1772
United States
You can; join, read reviews, or add your own feedback, honest positive and negative welcome.
Alternative websites like this
*All information on this page correct to best of Affpinions knowledge at time of posting, always check network for latest details.
Add Your Own Review, Comment Or Thoughts
Affiliate Marketing Programs
Share With Colleagues
Tools
Featured Programs