Logo:
Overview:
Affpinions is a free discovery tool that can help affiliates find the best networks for making the maximum amount of profit from their digital assets. Using the Affpinions database the pros and cons of many affiliate marketing programs can be weighed up in a short space of time. Using the information on this website affiliates can form their own opinions of whether the company is good for them or not. This compares to trawling through search engines trying to find the data. Using Affpinions is a faster way to find the best companies for each online businesses revenue needs.
Mission Statement:
"To provide affiliates from around the world with free access to a huge database of affiliate programs and help them form opinions on which programs are ideal for their digital business's revenue goals."
Location:
Affpinions is proudly based in the United Kingdom but serves users worldwide.
Who this website is for
Affpinions can be used by any individual or business interested in starting to generate revenue from affiliate marketing or looking to increase existing revenues. This free discovery tool is for all affiliates whether you're new or experienced. The website is available in the English language only. Visitors come from all over the world including the USA, UK, Canada, Australia and many other countries.
Sources of data
Affpinions aims to help you discover many different programs and give you the program bio information you need to make a reasonable judgement on whether they would help make you profits. It's about forming your own opinion. But that can only be done with data that has a fairly high degree of reliability. To try to make the listings as useful as they can be Affpinions works with the networks and programs listed here as well as doing in-house research. Most of the data gathered is done so by hand using manual research.
Annual checks are also performed on many listings to try to keep them up-to-date. For things such as addresses, many official public databases, such as Companies House in the UK, are used. Sometimes other sources are checked to try and verify details such as addresses. Public websites such as ZoomInfo and Bloomberg are great for that and you're encouraged to use those services too when you need to rather than relying solely on Affpinions. Information on industry forums, awards ceremonies, podcasts and blogs are also used to help create listings. Users of this website are welcome to submit edits too.
Contribute
If you wish to contribute to Affpinions you can do so in a few ways. You can suggest edits for listings that contain incorrect information and submit new listings. You can also help by sharing the site on your social profiles if your colleagues or community will find it useful. On the blog there's also a comment section.
Beyond the listings
Maximising profit is one aim every private business has. Guides have been written such as this one about ways to increase earnings and also this one about long-length cookies to help boost your profit. The articles are completely free to read, no sign-up is required and they are just one part of the Affpinions service. There is also our affiliate marketing blog, podcast, and video channel.
How Affpinions was built
The website is powered by the WordPress CMS using a custom theme designed in-house. NameCheap are used for web hosting and domain registration. Plus lots of coffee is also required to help the website function!
A word from the webmaster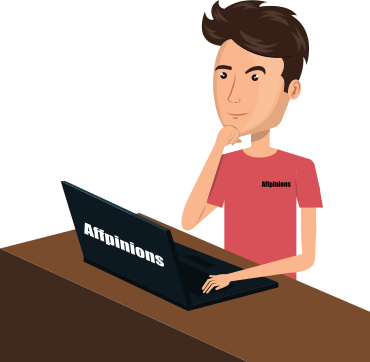 "Hi, I'm Chris, the current webmaster of Affpinions. I run the day-to-day operations including updating listings, creating content, responding to emails and of course, the obligatory tweeting. I've been in the affiliate marketing industry for many years, since March 2007 to be exact! I also write for the blog and you can see my author profile and latest posts here."
The future
The aim of Affpinions is to keep growing and growing. If you're a professional affiliate looking for a reliable long-term source to use to find new affiliate marketing programs to join please consider bookmarking the affpinions.com domain.