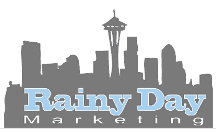 What is RainyDayMarketing?
RainyDayMarketing is a performance-based mobile ad network working with advertisers and app developers looking to get more app installs. Publishers can also use the platform to monetize traffic on Android and iOS.
The company was founded in 2013. Here's how they describe the service on their official website:
"We have iOS and Android game and utility apps available for all countries, as well as a number of CPL, CPA and CPS campaigns that are mobile-optimized for general mobile traffic."
The service targets;
Developers
Publishers
Advertisers
There's no cost to join RainyDayMarketing as an affiliate.
Review key data about RainyDayMarketing below.
Payment details
Payments to all affiliates are made in the USD currency. At RainyDayMarketing the minimum payout is Net-30. Money owed to you can be paid using these methods: Payoneer, PayPal, Wire Transfer. The payment frequency of the RainyDayMarketing affiliate Network is Unknown.
Tracking and cookies
HasOffers is the tracking software used to track clicks you achieve.
The main commission types used are: CPA, CPI, CPL, CPS.
Offers
Hundreds of different offers are provided for users.
RainyDayMarketing alternatives
Here are other affiliate companies that may be similar to RainyDayMarketing:
Suggest Updates
Use the form below if you think this RainyDayMarketing review needs updating. The information here was correct to best of Affpinions knowledge at the time of posting.
Listing last modified: February 6, 2022