What is Dreamstime?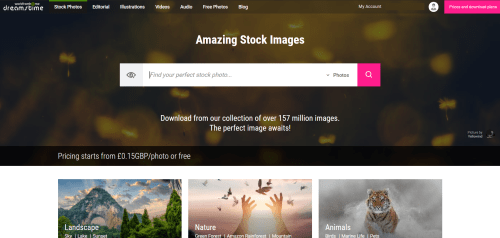 Dreamstime is a stock photography agency. Using the Dreamstime website designers, content creators and developers can download images to use in web design, blog posts, presentations etc. The prices of the photos are very competitive.
What is the Dreamstime referral program?
Dreamstime has a referral program allowing you to refer new members. You can refer photographers looking to sell their images and buyers looking to purchase images. Your commission rate is 10%.
On the website they explain it:
Anyone can be your referral, buyers or contributors. You make money for both equally.
Payments are made to you within 7 days of requesting a payout. You can only request payout once the threshold has been met.
Dreamstime is free to join.
Payment details for Dreamstime
Payments to all affiliates are made in the USD currency. At Dreamstime the minimum payout is $100. Money owed to you is paid using PayPal. The payment frequency of the Dreamstime affiliate Program is Manually request..
Tracking and cookies
The tracking software used by Dreamstime is their own in-house solution. Cookie length is 30 days.
The main commission type used is CPA.
How to join the Dreamstime affiliate
Program
To join their affiliate program you need to create a regular free account as a normal member, you'll then have an 'affiliate' section you can access with links/details etc.
Sign-up requirements
There's no requirements. It's free to join and account approval isn't required meaning you can get promoting your unique affiliate link immediately.
Benefits of being a member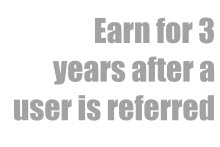 As an affiliate, you can refer customers who download pics, or you can refer photographers and get your 10% cut of their revenue. You earn for the first 3 years of referring an individual! This ensures a nice snowball effect on revenue if you continuously promote them for years.
It can worth also keeping an eye out for coupon codes so when you promote the website you can tell your audience how to get a discount. This can help with fresh content creation.
Dreamstime accepts multiple currencies so are great if you want to promote to people around the world.
It's worth being aware of their pricing for credits and how much different licenses cost. The more knowledge you arm yourself with the more you can help people out and earn more money in turn.
Who could the Dreamstime affiliate
Program

be ideal for?

Someone who works in the digital media and design industry and refers clients to purchase stock photography for their content creation and design needs.
Is Dreamstime a legit company?
They are one of the biggest microstock agencies alongside iStockPhoto and Alamy and overall receive positive reviews online.
FAQs
Here's some FAQ's that may also help you.
Can I also submit my own photographs using my account?
Yes. You have one account. From your account you can be both an affiliate and seller. Your photographs must meet strict requirements. They get thousands of submissions every week, it leads to a lower acceptance rate but means Dreamstime buyers are happy with the quality. And the approval time is quite short considering how many submissions they get, so photographers can still be pleased to they aren't kept waiting forever.