If you haven't got the skills to be the next Jonny Bairstow or Virat Kohli you could still make money from the cricket industry using digital channels to promote affiliate programs. Add links to content you publish on your cricket blog (or another website type) and you can receive commissions.
List of cricket affiliate marketing programs
Before joining any of these cricket affiliate programs be sure to check their FAQs and do your research to see their payment methods, minimum payout level, and other details. If you have any unanswered questions about them you can get in touch with their team for help. Doing your research will reduce the chance of your business being out for a duck!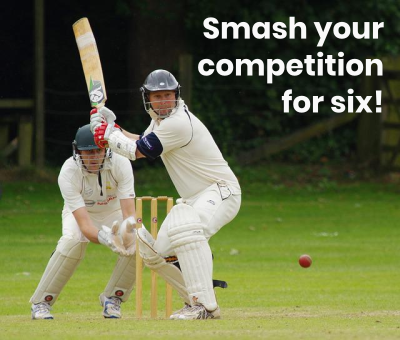 Ways to be a cricket affiliate and generate revenue
Create a cricket blog and include affiliate links in articles you publish.
Review products in YouTube videos and put affiliate links in the video description.
Talk about the latest topics in a cricket podcast and include links in the episode descriptions.
Create popular cricket-related social profiles on platforms such as Pinterest and Twitter and include affiliate links in some posts.
Other sports niches
If you run a broad sports media outlet take a look at other sports affiliate programs:
If you know of other cricket affiliate programs that should be in this list please get in touch.