AdGaem Network is a CPA network based in New Delhi. If you own websites, apps, blogs or popular social media channels, they welcome you into their program.
Here's how they describe their focus to advertisers:
"AdGaem is an Affiliate Advertiser Network that supports you in driving engaged players to your F2P gaming titles on a risk-free CPI & CPL basis. "
Preview of AdGaem Network's Website
The design is very straight-forward and easy to navigate. In the footer you also find a link to their FAQs which may be useful.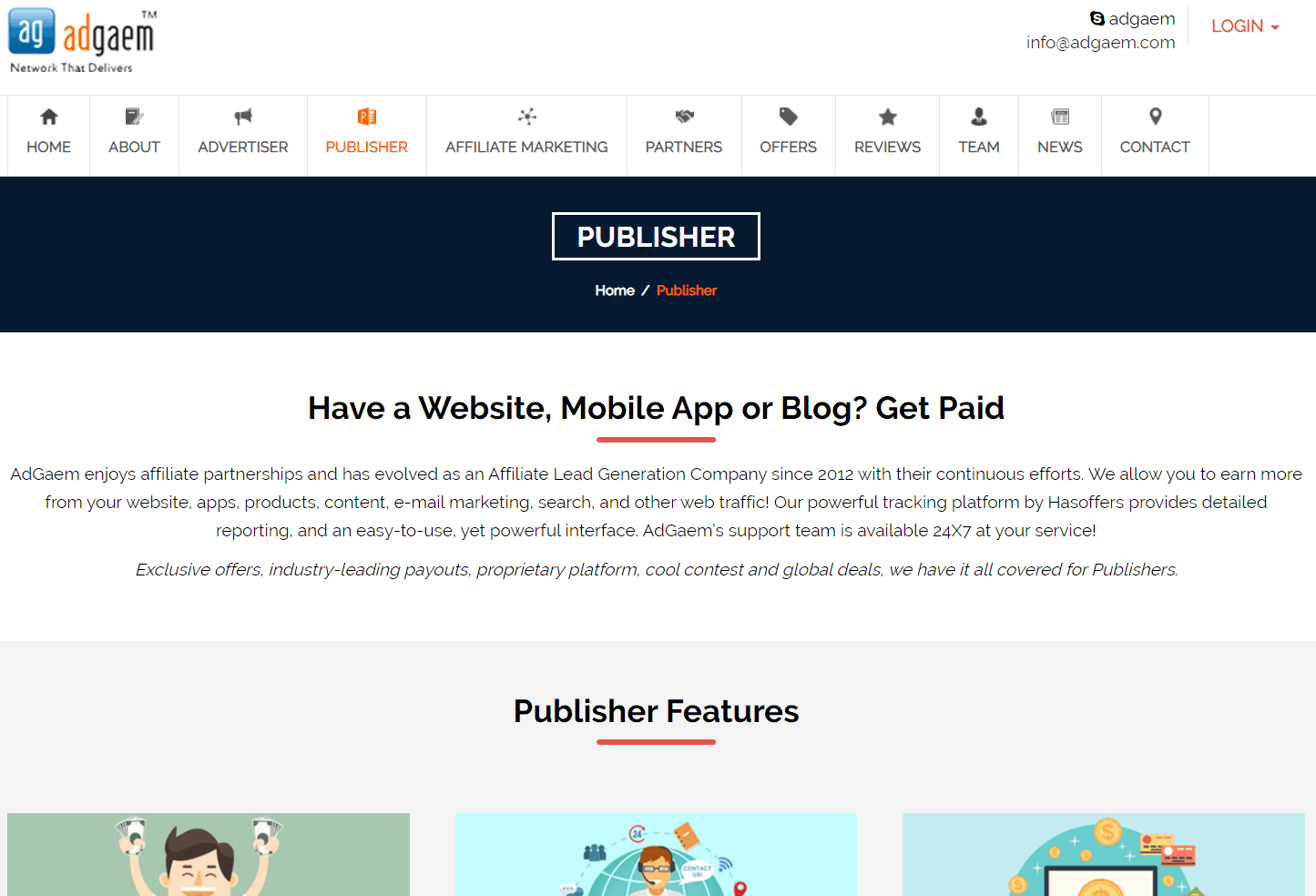 network Details
Promotion methods they allow for affiliates/publishers include:
Display banner ads
Mobile ads
Social media
Email campaigns
They also offer 3% referral commission if you can refer new members to the network itself.
Offers are available for all users. You can see some of the current ones on the 'Offers' page via the main menu.
If you have any questions you'll find details to speak to them by phone, email or Skype.
They operate social media profiles on all major platforms. You'll also find their company details on Linkedin.
The company was founded in January 2012 and the official trading organisation is AdGaem E-Ventures Private Limited based in New Delhi, India.
How To Join:
Check all details on their website.
If you wish to join click the 'Sign Up' menu button.
Enter in your details and read the Terms before submitting.
Potential AdGaem Network Alternatives
Ads
*Information here correct at time of posting to best of Affpinions knowledge.