If you want to make money from the tennis industry but aren't good enough to be a pro tennis player on the ATP Tour, then the affiliate marketing industry could be an opportunity for you. Here's a list of tennis affiliate marketing programs:
Before joining a tennis affiliate program be sure to check their website FAQs and do your own research to find out their payment methods and minimum payout level. If you have any unanswered questions about them, get in touch with their affiliate team for help. Doing a bit of research can reduce the chance of your business losing six love to it's industry rivals!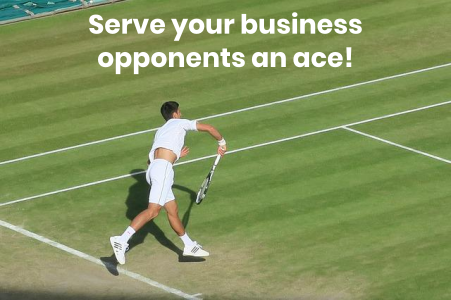 Ways to be a tennis affiliate and generate revenue online
Create a tennis blog and include affiliate links in product related articles.
Review products on YouTube and put affiliate links in the video descriptions.
Talk about the latest tennis topics in a podcast and include affiliate links in the episode descriptions.
Create some popular tennis social media profiles on platforms such as Pinterest and Twitter and include affiliate links in some uploads/tweets.
To maximise profit margins always focus primarily on high ticket tennis items. If you are unsure if a program has high ticket items browse their full website first.
Other sports
If you run a broad sports media outlet also check out these other sports affiliate programs: