What is MarketHealth?
The MarketHealth affiliate program allows you to promote health and beauty offers online. They claim to provide the highest paying affiliate program and best tracking software in the health industry.
If you have a website and are interested in making money off the explosive sales in the health and beauty industry, then this program may be ideal for you. Offers include products in the health, beauty, supplement, weight loss, and skincare industries. All are high-paying niches.
They say the great thing about the products is that they're all of very good quality, you can feel confident knowing that not only are you earning money but also helping a lot of the people improve their quality of life.
Think you can rack up a lot of sales? If you can manage more than 20 per day they'll review your account and potentially increase your payouts so you get a higher percentage per transaction, that can really create a snowball of revenue.
MarketHealth is free to join as a publisher.
Review key info about MarketHealth below.
Payment details
Payments to all affiliates are made in the USD currency. At MarketHealth the minimum payout is $20. Payouts are sent using Check. The payment frequency of the MarketHealth affiliate Network is Sent twice a month, on 1st and 16th..
Tracking and cookies
The tracking software used by MarketHealth is their own in-house solution.
The main commission types used are: CPA, CPS.
Verticals
A few of the niches/sectors MarketHealth operate in: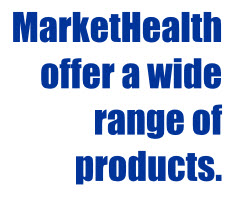 Green coffee
Natural skin care
Acai berries
Teeth whitening
Breast enhancements
Acne skin care
Appetite suppressants to support weight loss
Muscle building supplements
Colon cleansing
Joint pain
Market Health realizes that advertising space on your website is very important. That's why they say they always put the webmaster first and strive to keep you happy. They claim to have the highest converting websites with state-of-the-art marketing material to maximize your traffic revenue.
MarketHealth alternatives
Possible alternatives to MarketHealth:
Suggest Updates
Use the form below if you think this MarketHealth review needs updating. The information here was correct to best of Affpinions knowledge at the time of posting.
Listing last modified: December 31, 2022