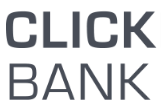 ClickBank Review of Program Details
ClickBank affiliates are Internet marketers who earn commissions by promoting ClickBank products. Once you sign up as an affiliate, your internet marketing skills can lead to additional income.
Here are just a few of the features and benefits over 100,000 affiliates just can't stop talking about:
Simple, fast, and free account setup.
Over 10,000 products to promote.
Commissions as high as 75%.
High-converting products drive high ROI on your marketing programs.
Reliable and accurate tracking gives you credit for your successful marketing strategies.
We manage the publisher relationships, so you always get paid what you are owed.
Target new markets with phase one of Platform Globalization, which includes Spanish language products and a currency converter.
Direct Deposit into both domestic and international bank accounts, at no extra charge for qualified clients.
Since our first day of business in 1998, we've never missed a payment.
ClickBank makes it easy to become a successful affiliate. Opening an account and gaining access to our marketplace will provide opportunities you can't afford to miss. Join now and start earning right away.
You can; join, read reviews, or add your own feedback, honest positive and negative welcome.
Alternative websites like this
*All information on this page correct to best of Affpinions knowledge at time of posting, always check network for latest details.
Add Your Own Review, Comment Or Thoughts
Affiliate Marketing Programs
Share With Colleagues
Tools
Featured Programs