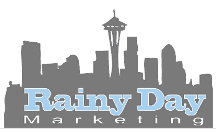 RainyDayMarketing provide services for individuals and companies who are mobile game developers and/or publishers.
Here is how they describe the service on their official website:
"We have iOS and Android game and utility apps available for all countries, as well as a number of CPL, CPA and CPS campaigns that are mobile-optimized for general mobile traffic."
The service targets;
Developers
Publishers
Advertisers
The affiliate system used by RainyDayMarketing is the well-known HasOffers system.

Hundreds of different offers are provided for users.
Network Details
Preview of RainyDayMarketing's Website
It's a simple design but easy to use. Perhaps lacking in details for those considering joining, for example there's no FAQs section or knowledge base.

If you like to keep up on social media you can follow them on Facebook and Twitter. However, at the last check they haven't posted on them since 2018 so be aware of that.
For any questions you have before joining them you'll find a short contact form on the front-end.
How To Join
Browse for any more details you want to know.
Either contact them with any questions you have first, or if ready click the 'Sign Up' link in the navigation menu.
Read the terms and fill in your details.
Potential RainyDayMarketing Alternatives
Ads
*Information here correct at time of posting to best of Affpinions knowledge.