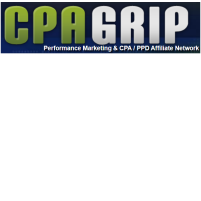 A popular CPA network, they offer the following commission types: CPA (cost per acquisition), CPL (cost per lead) and CPS (cost per sale). The minimum payout is $50 and they can pay you via PayPal, Wire, Check or ACH.
Here's what the company say about themselves;
We are all about bringing you the best performance offers in the industry. We work long and hard to make sure you're getting great offers.
Various methods to earn revenue are available including;
content lockers
file lockers
video lockers
offer walls
If you aren't familiar with them then check them out, if you are familiar then you will know how well they can convert if executed well.
Network Details
Review Of CPAGrip Service Data

| Name: | CPAGrip |
| --- | --- |
| Minimum Payout: | $50 |
| Payment Methods: | ACH, Check, PayPal, Wire Transfer |
| Payment Frequency: | Weekly |
| Currencies: | USD |
| Commission Types: | CPA, CPL, CPS |
| Tracking Software: | In-house |
| Cost To Join: | Free |
| Official Website: | cpagrip.com |
Preview of CPAGrip's Website
Once logged in the members area can look a bit busy at first glance. Take a look.

Depending on how good your eyesight is (or what device you are on), you may not be able to make the image out too well. But the large box is a members public chat area which only members who have earnt over $25 can post in, then you also have statistics, account manager details, industry news and new offers. It is a bit of a busy dashboard but its not a problem.
In the left sidebar of the members area you can then see more in-depth statistics, choose monetization tools, see offers and edit account settings. Be sure to add your payment method and tax status otherwise they can't pay you!
They have a Twitter profile and Facebook page you can follow.
They provide 24/7 support, weekly payments and claim to have some of the best industry-wide offers.
Affpinions Experience
Joining CPAGrip is easy, it is one of the shortest forms of any network I have seen. You then just need to verify your email address and you are approved. Or at least that is how it was for me, I don't know if it varies based on regions people are in or anything, but for me it was super easy to join.
How To Join
Find any more info you need.
Click one of the buttons that allows you to register as a new publisher.
Fill in the brief form and submit it.
Potential CPAGrip Alternatives
Ads
*Information here correct at time of posting to best of Affpinions knowledge.