Category: Affiliate Programs for Adult Products & Services
Make money from promoting services like online dating websites, or adult products such as sex toys.
---
Los Pollos is an internet company who have a unique traffic optimization algorithm called RoboPollo which analyses visitors and redirects them to the best offer.
---
Cpark is a young company, their domain was registered in November 2018 and their social media profiles went live in December 2018. They operate in dating, gambling and finance verticals.
---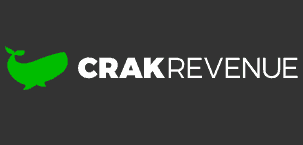 If you want to promote things like adult webcams then CrakRevenue is worth a look. Check out program details now.
---
Here is what Vortex Advertising have to say about themselves: We are here to present you Vortex Advertising
---
Description submitted by CpaBestOffer: We are a new kind of global affiliate network that is using technology to make performance marketing simple, winning and human.
---
Tapgerine is a global mobile adtech company for publishers who want to monetize their mobile traffic.
---

WhiteMobi is a fairly new affiliate network founded in 2016, they allow you to monetize your mobile app or mobile website using a variety of monetization techniques. See details and reviews now.
---

A large network which allows you to monetize your content in a variety of ways.
---

PLugRush is a traffic website for the adult sector. They have a very good WordPress plugin that you can use on your blog to generate traffic for yourself.
---
Affiliate Marketing Programs
Share With Colleagues
Tools
Featured Programs